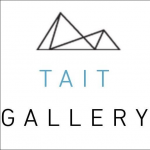 Long Business Description
Tait Gallery exhibits an impressive range of work from New Zealand Artists, both established and emerging, many based in Canterbury. Our range of art includes watercolour, oil, acrylics, ink, mixed media and more. The Gallery regularly hosts exhibitions and workshops, and is also home to an extensive range of glasswork, woodwork, pottery and jewellery.
Worldwide packing and Courier service available
Ample free parking
Business Address
34 Conical Hill Road, Hanmer Springs, New Zealand
Long Business Description
Zoe has established herself as an artist and private art tutor within Canterbury. Zoe has created works for local exhibitions and galleries as well as commission pieces and has enjoyed recently creating works for solo exhibitions.
The overall theme connecting Zoe's artwork is a love of natural, organic forms such as birds, leaves, and flowers, which appeal aesthetically for their contour, shape and design quality.  These fluid forms are then offset against geometric shapes and hard lines.
Zoe is fascinated by light and its effect on colour.  She uses mixed-media to create luminous layers of colour and textured patterning, giving the impression of light filtering through natural forms.
Zoe enjoys creating a sense of mystery, depth and story. Having forms coming and going, emerging out of the background then disappearing behind a solid line or block of colour.
Business Address
1 Ayers Street, Rangiora